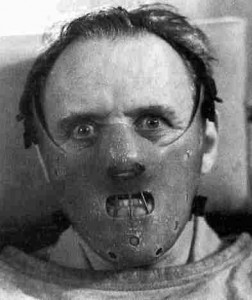 I am looking forward to the Blogging For Beginners day-long workshop that I'm doing for Litfest. The Storey is a magnificent venue and Litfest put on some brilliant events there. I also love meeting people who are interested in the same sort of things as I am, and getting to talk to them about it. Which is a big part of what teaching is all about. If you are interested in signing up, details are here.
Part of the workshop is going to be about the tricky side of blogging – the worrying things that can sometimes happen as a consequence of putting yourself out there on-line and how you anticipate / prepare for / avoid them.
Perhaps I'm just noticing blogging perils more now I've started to think about them in advance of my workshop, but recently I have noticed a few on-line friends having bad experiences – with trolling from anonymous commenters, sarcastic remarks on facebook pages from envious fellow writers, hacked twitter accounts,  plagiarism of stories and poems posted on blogs and forums… all kinds of horridness.
My version of a bad experience might not be yours. I don't think I'd be upset by an anonymous trolling commenter because they usually make themselves look so daft it would only be funny, although I do worry about my privacy and the privacy of my family. The benefits I get from on-line exposure (making friends, getting invited to do readings and workshops, increased promotion for my books which might, one day, translate into increased income through royalties…) outweigh the risks for me right now. But that is always something that could change.
There are other kinds of pitfall – it isn't all cyber-stalkers and trolls. Perhaps some of you pour time and effort into blogging and feel that your 'real' writing is suffering. Perhaps by publishing yourself on-line you worry you are giving away something for free you could have been paid for? Maybe your work colleagues and employers don't know you're also a blogger and you worry about what the consequences would be if they did? Feel free to chip in if you've experienced a blogging pitfall that I haven't thought of yet.
My own approach is fairly simple. I always keep in mind I'm talking to strangers and not friends – even when that isn't entirely true and I've actually met many of the readers of this blog. I don't talk about other people when I know / guess they wouldn't like it, and if I don't have anything nice to say, I don't say it (hence no real book reviews). This isn't how I conduct myself in real life (I can be an opinionated over-sharer at the best of times) but I know that once something is in writing it is there forever and can be quoted into infinity without me being present to explain myself.
These aren't things that I thought about when I started blogging three and a bit years ago but apart from a few strange emails and the someone who persistently finds this blog by googling for my children's names, I've been very lucky. Because I've worked in prisons I know just how careful I need to be with my personal information, but I also want to live and write my life, and so I take calculated risks that may be different to yours. My own comfort zone (ugh, what a phrase) has also evolved from what I've observed from other bloggers.
As many of the readers of this blog are also experienced bloggers, I thought whose better brains to pick? What advice would you give to a beginner – someone who has only just started reading blogs and hasn't started their own yet, or perhaps who has been blogging for a little while but is looking to expand and get a wider readership?
My teaching style isn't prescriptive, so I'm not looking to create a set of rules or guidelines. I'm researching other people's experiences so I can lead a discussion on the way the bloggers in the workshop can think about what parts of themselves they want to put on-line and how they go about safeguarding themselves. I know what I do and why I do it, but there are as many ways of doing this as there are blogs and bloggers, so the more you share with me about your own thoughts and methods, the richer the discussion will be.
If it could be guaranteed that your personal information was safe, that you'd never be misquoted or offend someone you later want to employ you, how would your blog be different? For long time bloggers – have you ever been back over old posts and deleted content you wish you'd kept to yourself? What about photographs? Have your ideas about what it is 'safe' to write about online changed since your readership has increased? What is your policy on anonymous comments? In what circumstances would you delete a comment?
Comments on this blog are public and so I may quote them in the workshop or direct workshop participants to this post for 'further reading'. Emails sent direct to me are private and won't be shared in any format either anonymously or with your name attached unless you give me your permission.
Go!
Edited to add: someone kind sent me these links, which may interest you:
Only You Can Prevent Blog Trolls and Comment Jerks
Developing a Personal Social Media Policy