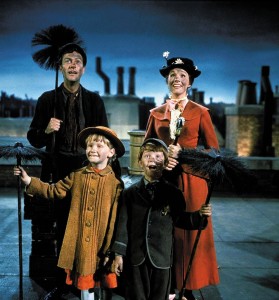 I've decided to pack it in.
I've been blogging for four years (ish) now. I started because I wanted to have a place to link to the short stories I was beginning to publish in various web magazines and never expected that I would find such a welcoming community. Through this special kind of writing I've made friends, found work, been able to talk to my readers, hear what you think about my writing (Cheesy Peeps!) and I've been able, I hope, to let lots of people know about my writing who might not have heard about it otherwise.
While I'm NOT FROM MANCHESTER, the Manchester blogging and literary community in particular welcomed me with open arms, and long before A Kind of Intimacy was published I was attending reading nights, vomiting with fear, and testing out some of my earliest attempts at flash fiction and unreliable memoir. That wouldn't have happened without blogging friends – there's not a chance in cheese I would have plucked up the courage otherwise. There are too many of you to name, and this isn't an Oscars speech – but you know who you are. Ta. (Not you.)
Despite my incurably sloppy spelling, tendency to post when tipsy even when I promised myself I wouldn't, my ignorance of arcane blog etiquette and the occasional (pfft!) indiscretion, I have enjoyed blogging, and enjoyed reading other people's blogs. A friend, Max, argued that blogging is an exhausted form and has been replaced by newer, briefer, more immediate forms of on-line communication. That newspapers have gobbled us all up. Maybe that's not true for all of us bloggers, but I think it is for me and for Every Day I Lie A Little. The blog form might not be exhausted, but I am.
It's always been a struggle for me, like all bloggers, to draw a line around my private and family life. I know you know my children aren't really called Small Fry and McTiny, and my house isn't really called Ashworth Towers. For those of you who are close to me in my real life as well as my online life, thank you, thank you so much, for indulging me and collaborating with me on keeping them apart from this world for all this time. For the persistent (two years, you weirdo) person who has been reaching this blog by trying to find out the real names of my children: I am not packing this in because of you.
I want to be more private, and the more private I am, the more insipid my blog posts become. I toyed with the idea of starting again  – anonymously, and saying what I really wanted to say. To write like I used to – without worrying about making a Career Limiting Move. But then I realised, I am saying what I really want to say. In the novel I am writing now, and in the writing projects I'm planning for the future, I am still communicating. My best writing is elsewhere. My blog writing was becoming something much less than second best. So in novels and stories and whatever else I get up to – that's where you'll find me from now on. Lying my head off, and letting more of the truth slip through than I'd probably like.
I'm also tired of the energy it can take to be a part of this community. To join in with the exuberant pissing contest that Manufacturing An Online Buzz about your work can be. No-one asked me to do it, and I'm sure many of you would rather that I didn't. But I did, and now I'm finding that the energy needed to turn myself outwards, to sell and advertise and display, isn't working well when I need to be quiet, and think, and type and delete and type some more.
And lets be honest, I can't be the only one to notice that I'm fast running out of ways to make the writing life sound interesting. I get up, do a school run, type, do another school run, cook, eat, drink, type, read, sleep. Every Day. Sometimes it's really hard, but you're not allowed to say that because it's not a proper job, and there's lots of other people who could do it better than you, or would give their arms and legs to be in your shoes. And sometimes it's brilliant. And you can't say that either, because it sounds like bragging. So what is left? I type a lot. There it is.
Let's not be melodramatic about this though.
I'm converting this part of my website to 'News' and will be updating, now and again, with details about events, readings, and gigs. If you want to carry on getting that sort of information, you can subscribe here. I'm hoping to move into book reviewing, and other kinds of online and print journalism. I'll be reading and commenting on blogs, and writing posts for the Writing Smithy. If you're wondering how you'll get by without my ill-punctuated domestic ranting, refusal to be drawn on matters of national import, and puns about sandwiches, I'll be on twitter and would love to carry on the conversation there.
But for Every Day I Lie A Little, it's curtains.
Bye!