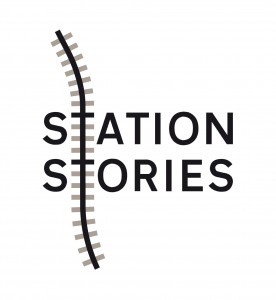 I've not participated in a project since, I think, Bugged. Which was back at the start of the summer. Ages and ages ago, although – so I hear – the book is still selling very briskly thanks to Jo's efforts in planning and performing in events up and down the country.
Still, for me it is time to take on something new to run alongside the endless typing of The First Draft and the terrifying approach to Cold Light's arrival in the world.
The something new is Station Stories – a writing project run by David Gaffney and The Hamilton Project. The other writers involved, me, Tom Fletcher, Peter Wild, Nicholas Royle and Tom Jenks will all be writing stories set in and around Manchester Picadilly train station. Once we've written, edited and practiced our stories we will be performing them in the station across three days in late May. And the performace will be something very special.
We've already met up to be given a tour of all the station's nooks and crannies in the hope that it would get our juices flowing. Brain storming has been happening via email. This isn't a writing collaboration – we're all responsible for our own words, but the performance needs to work as a whole and that means working together during the planning stages to ensure there isn't too much overlap of story or tone, that we manage to cover, somehow, the life of the train station. 
Sadly, I am stumped. I normally like a commission and don't have any problem with coming up with new ideas. But this week and the one before – nothing. I will pull it out of the bag in the end, promise. Most of my commissions are written in a bolt of white hot panic, against a deadline.
But in the mean time. tell me your train station stories and I may steal them and recycle them. Don't worry if your train station isn't Picadilly. Alk donations are welcome. Sorry for the imposition but it's hard times for all of us.
Think of it as your donation to the Big Society.