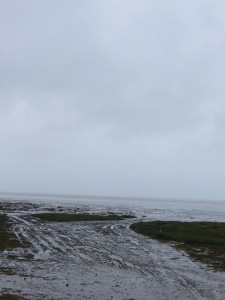 Unicycle Emptiness ('an irregular guide to the North West and more) is one of my new favourite blogs. Just look at these pictures of Fleetwood, Pilling and Knot End. Fleetwood is where A Kind of Intimacy is set. It couldn't possibly be anywhere else. I've still never been to an eerier place. A place that still provokes such curiosity in me that I wouldn't be surprised if sometime soon I write about it again.
While I'm here, fellow Fleetwood lovers should make sure they check out Julia McKoen and Jayne Steele's film, Frozen, a suitably eerie film set in the town. In Frozen, Fleetwood itself is as much of a character as the actors. The thing I loved best about this film was the ambiguity of it. Never sure if it was a ghost story, an allegory, a psychodrama, a thriller, all of them at once, or something else entirely. Like the town itself, Frozen prompts imaginings and is silent enough to hold the space you need to scare yourself with wondering.
My current work in progress (I actually have a title for it now, but don't feel like telling just yet) is set in a very different place. Mainly Chorley, with little parts in Utah. Chorley is still close to home, for me, but the first one of my novels not to contain, in some way, the seaside, beach, shoreline. Sometimes I wonder if it is harder to capture and evoke the feel of a place that's very familiar to you – that the uniqueness of a place that you know well can become invisible. So maybe Fleetwood and Preston and now Chorley are not strange, uncanny sort of places. But they have become that way, for me, because I have written about them and in writing about them I need to make them familiar and not familiar to myself at the same time.
I missed, while I was away, this strange Guardian CIF article about Preston Bus Station and (oddly) J. K. Rowling. Preston Bus Station (or a building based on it) features in Cold Light and for those of you who haven't had the pleasure yet, is one of the main stars in the Cold Light book trailer. I'm not nearly famous enough to do the job, but if anyone did feel like getting a writer in residence for the good ol bus station, I'd be first in line to apply for it. And I'd be dead cheap on travel, as I can near enough see the thing from my house.
So many people think it's an ugly, unnecessary, pee-smelling sort of place. I think it is a beautiful building and I could quite happily spend days in there, collecting and writing stories.
The photograph is (with permission) from Unicycle Emptiness, taken by Matthew Jones who's flickr stream is here.