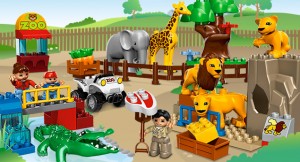 I came home from a lovely (very damp) week away to find that Cold Light has been nominated for this year's Guardian's Not the Booker.
Two years ago A Kind of Intimacy made the short-list, which was just splendid. So if you read Cold Light and you liked it you send me to the short-list again by clicking this link here and following the instructions. You need to write a short review to make your vote count.
If you didn't like Cold Light, don't let that stop you from voting. It almost always turns into a nice on-line scrap and there's nothing like it, is there? There are some brilliant books on the long-list. Perhaps I'm supposed to vote under a series of aliases for myself, but my vote went to the book I nominated: Russ Litten's Scream if you Want to Go Faster – and you can read my mini review of it here. I would have voted for Michael Stewart's King Crow, also long-listed – a beautiful, startling, odd book set in Salford and Cumbria – a sort of Fight Club meets Kes – but Russ' book just pipped it to the post by being so well constructed and unpredicatable. I wish I'd been allowed to vote twice.
I wrote on the 'about' pages of this blog that I don't do book reviews. As ever, please refer to the title of this blog as an explanation for my recent review of David Whitehouse's Bed which appeared in the Guardian Review last month.
I don't know if reviewing is going to be a bigger part of the work I do in the future or not, yet. It is still something I have very mixed feelings about. I would, wouldn't I? It's strange and a bit not-on being the animal in the zoo as well as the person selling tickets at the gate, isn't it? But reading is such a huge part of my working and thinking and writing life that it seems peculiar I rarely mention my opinions about the books I read in public. I will think on this more.
The next nice thing was hearing that Cold Light has been chosen by the Birmingham Books Festival to be their official Book of the Festival. I've appeared at various Writing West Midlands gigs over the years both as a writer and a reader and I have always been impressed by their events. I'll be doing various things with the festival this Autumn, including an event on the 16th October. If you're a bit skinty, the festival bods have just opened a competition where you can win two tickets for the event. All you need to do is write a short review of the book, and the best reviewer will be awarded the tickets.