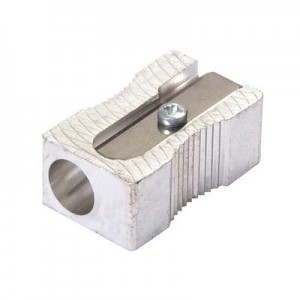 I spent this morning visiting the high school that I 'attended' as a teenager. It's not far away from when I live and I drive past it often but I have always looked the other way. When writing Cold Light I wondered about contacting my old teachers and asking for a tour, just to get my imagination kick-started, and then decided, probably through a mixture of shyness and cowardice, not to bother. Today was the first time I passed through those doors in (gets out fingers and toes) thirteen years.
It has been repainted, rebuilt, gentrified. There is more glass, less grass, more computers, better equipped art and technology spaces. It smells the same, though. And the chairs in the dining room have been replaced, and somehow the room which used to feel like a football stadium has shrunk a little, and there isn't a library any more (!) but the sound of classroom doors being kicked open and crowds spilling out into corridors hasn't changed either. The door handles were lower than I remembered them to be, the stools in the science labs nearer to the floor.
I spent the morning in a tucked away, slightly more bedraggled bit of the school meeting the students and teachers who work together on an 'Extended Curriculum' – which is school for those who, for whatever reason, can't, don't or won't manage the standard syllabus and structure of secondary education. If such a thing had existed back in the day, I'd have been there. A can't, don't and a won't. It was written on my records that I was a school refuser. I prefer to think of myself as a school decliner. No, but thank you.
It might be that I go back in a little while and do some creative writing with these students. I think something that can help make most people feel happy and more settled in the world, more at ease with their own existence, and more comfy about the existence of other people, is doing something that only they can do. I've never taught young people before, and it might be that the thing they discover about themselves is that they are not writers, but artists, or musicians, or listeners, or cooks, or teachers, or cyclists, or something else. Or that they need to hang on a bit longer because what it is that they do hasn't become apparent yet. If I can get writing to help with that, that will be a good thing, I think.