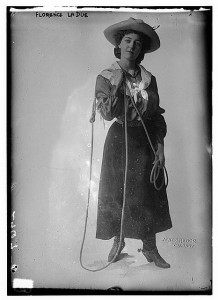 Bad blogger again.
I am very deep into my first draft of the third book. As yet mainly un-named. Just over 50k words in. I want to get it written as fast as possible because I can already guess the sort of editing that it is going to need and I want to give myself plenty of time to do it.
I didn't think writing to a deadline would suit me but imagining my editor drumming her fingers on her desk waiting for me to type a bit quicker is actually very helpful. Vanishing into the spaces between the words and the noise the keyboard makes is wonderful. I reckon if I could fully explain how happy it makes me I wouldn't need to do it.
But there are other demands on my time. I am pulled out of my head and into the world and then the book makes me irritable and hauls me back again. I can only imagine how fun this, along with the anxiety about Cold Light's imminent arrival, is making me to live with.
Tugs in the other direction include two recent interviews – journalists coming inside the house, which was new and strange. Both very nice and polite and complimentary about my domestic offerings (tea, fig rolls, a token amount of pre-visit hoovering up) but Strangers all the same, inside My House and with Tape Recorders.
I was naively unprepared and expected to be asked only about the books, but that wasn't how it panned out. I'd really like to have a body double Jenn for interviews. Someone bubbly and cheery with thoughts like lasers instead of grumpy, inarticulate woolly me.
Something I have learned this week about being interviewed: the only way to deal with the thoughts about what an idiot you were, and what stupid things you said, is to refuse to think them at all. Type, instead. Drink tea. Get over yourself.
Teaching – busy at this time of year as I have one set hurtling towards the end of their first year, and the handing in of portfolios. I suspect they are still disbelieving when I tell them one of the most useful things they can train themselves to do for their writing is to read it out loud to themselves, look up words they're not sure of and be consistent about italicising the names of books and computer games. It is true. Little things count. And the other lot, slowly losing themselves in longer short story collections and novels and forgetting that they're going to get marked on this sort of thing, because merits and passes and distinctions are not that important when it comes to writing good books. It's a tiring time, working with them, but the best time so far.
On the way home from Manchester there's a man who has sat next to me twice now who does that legs wide apart thing. He opens a textbook to learn Chinese and then puts his head back against the seat and closes his eyes. I coughed a little and touched his arm (I thought he was sleeping) and I told him he was squashing me a little bit. He said, 'I know love,' and I laughed, feeling envious of that amount of confidence, and leg room.
More things tugging me away from the first draft, and the pleasure of becoming invisible:
My first event in a long time as part of my fellowship at Manchester University. I read a bit from Cold Light AND a very early drafted part of something from book three. Which I worry might have been a mistake. It's like a new love right now. I want to talk about how brilliant it is all the time, but I'm experienced enough to know we're heading for a fall out sometime soon and those sort of spats are better fought and won behind closed doors. I read it anyway, never heard it out loud before (that's right, I don't take my own advice you clever, close reading devil, you!) but I think it worked okay.
I don't think I would do it again. It felt like taking off my clothes and pointing out my problem areas to a gathering composed of all the people who have ever dumped me. But it only seemed fair – the audience was stuffed with students who have been trusting and brave enough to show me their drafts and speak to me about their ideas. It felt right to return the favour.
I ate frogs legs, that was new. And was very sad to wave goodbye to my fellow fellow, the poet Paul Batchelor who moves onto new things this month, and whose poems have restored me on more than one occasion, especially in the past few weeks when all my typing has left me emptied out and tearful by the end of the day.
This week there is lots of writing to look forward to and on Friday I am helping to make a book trailer for Cold Light.
(the picture is of Florence La Due who was a cowgirl and 'champion roper' and, I imagine, able to handle herself very well in a tug o war, thank you very much)