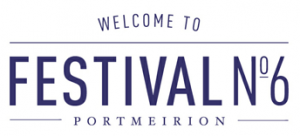 I've been quiet recently. Mainly typing. But here are some places where I will be out and about over the next couple of months. Come and say hello if you're there.
18th July – 7.30pm Hebden Bridge Library for a reading, talk and Q and A with Russ Litten. We'll be reading from our new novels, The Friday Gospels (me) and Swear Down (him) and talking a little bit about creative community and the long lonely slog of the first draft. Tickets must be booked in advance. More details here.
20th July – 7pm at Ebb and Flo bookshop, Chorley. The official paperback launch of The Friday Gospels with Carys Bray, author of the Scott Prize winning Sweet Home. Book a ticket in advance (redeemable against the cost of any book) and get more details here.
9th August – 7pm Crewe Central library – a reading, talk and Q and A about the writing process and research behind The Friday Gospels. This is a ticketed event – more details of how to book here.
11th August – 3.30pm at the Edinburgh Book Festival with Peggy Riley. More details here. (SOLD OUT)
23-25th August – The Greenbelt Festival (times and days t.b.c)
26th – 31st August 'Starting to Write' at Arvon – Totleigh Barton with Daljit Nagra
14th September – 2pm – Bury Library for the regular Literary Salon
15th September – Festival Number 6 at Portmerion