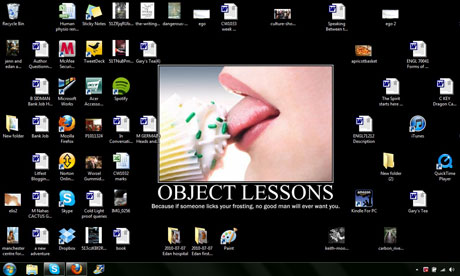 Some of you might already have seen this. But in case you haven't, last year I was interviewed by Ben Johncock for the Guardian's Writers' Desktops series. Now you too can marvel in the disorganisation, narcissism and clutter of my virtual world.
I'm a little surprised to see that I am the messiest of all the writers featured so far by a very very long chalk indeed. What's happening there? I always thought creative people were allowed to be a bit chaotic. I suspect they tidied up before the photographer got there… 😉
The article also mentions my new novel – The Friday Gospels – which is out this January and features a Mormon family. People seem to have been especially interested in that aspect of my writing and heritage, so I will link to another article I was profiled for recently – not to do with my writing, but about the varied faces of Mormonism in the North West of England.