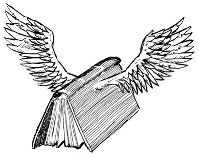 As nicked from the Cheshire East Council's library pages:
On Saturday 24th September Cheshire East Libraries, in conjunction with Time to Read, are holding a Readers and Writers Day at the Lyceum Theatre in Crewe. The theme for the day is bringing books to life and there will be a panel of bestselling authors, workshops, discussion, books to buy and book signing, and a prize draw – all Chaired by former Cheshire Poet Laureate, Jo Bell.

The author panel will include Manchester-based Cath Staincliffe, author of the Sal Kilkenny mysteries and writer of the Blue Murder TV series; S J Watson, whose haunting debut novel, Before I go to Sleep, has been highly acclaimed; Jenn Ashworth, whose first novel, A Kind of Intimacy, won a Betty Trask Award and Nigel Cawthorne, author of over eighty books, most recently A Brief History of Sherlock Holmes.
Michael Schmidt OBE FRSL, Professor of Poetry and convener of the Creative Writing programme in the Department of English, University of Glasgow and founder and editorial and managing director of Carcanet Press Ltd, will lead an after lunch debate. Michael is also general editor of PN Review.

Bringing books to life aims to cover various aspects of realising a book – from concept to finished product, whether as the printed word, electronic publication, translation or film. There should be something for everyone who loves reading and writing, as we explore bringing books to life in the beautiful Edwardian setting of the Lyceum Theatre in its centenary year. For full programme details download the Bringing Books to Life leaflet (PDF 956KB).

The day starts at 10.45am and closes at 4.30pm and tickets cost £18.00. Lunch and afternoon tea will be provided. To book please contact the Lyceum Theatre box office on 01270 537333.