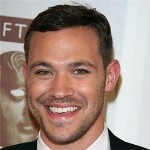 Today at 1pm I will be on the John Gilmore Show on BBC Radio Lancashire.
This will be the second time I've been on the radio. The last time, about three years ago, I confessed, live on air, to liking Will Young. I have no idea why I did that, because I don't. Well, I don't dislike him. I just don't know all that much about him. Will Young and I are not *like that*. We're actually strangers. You can see why I've avoided radio since then.
Tune in to listen to more of my anxiety filled fictional confessions this afternoon.