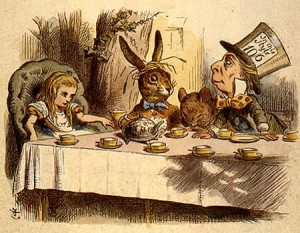 I think a summer blog silence is becoming a bit of a habit. Last summer, I had a newborn and was busily finishing the edits and copy edits of Cold Light. The summer before I was writing Cold Light. And the summer before (I think) I was 'on the road' with a shed load of events for A Kind of Intimacy that didn't leave much time or space for updating everyone on what I was up to.
A bit of deja-vu then.That's all right. Except I've been teaching a few blogging workshops recently and keep guiltily overhearing my own voice talking about regularity of posting. As I say and not as I do.
I have finished a first draft of the Book In Progress and took June 'off' to do some more research, visit Utah (more about this some other time, I'm sure) and generally have a bit of a rest. The remainder of the summer will be spent on events, rewriting, planning my courses for the autumn teaching, working with my select and beloved set of Writing Smithy clients and waving at my offspring every now and again. Cold Light has been doing just fine without my interference, and is on its second printing already.
As I don't have a lot of words for you today, here are some from others:
There's a review of Cold Light from Book Munch by Amy Pointon and another at Jamie Fewey's blog. A very recent one at The View From Here from the wonderfully named Grace Read (bet you a Polo she's never heard that one before…). One more by Ben Myers at 3am Magazine and finally some nice words from For Books' Sake.
And while I was away in Utah, a few appeared  in the print press too, which you can read here.
I also have some events booked. So if you wanted to see me reading from and talking about Cold Light or ask questions about writing, publishing, blogging or any of the other things that I do, then you could turn up at:
Hale Library at 7pm on Wednesday 29th June
or St Anne's Library at 7pm on Wednesday 13th July
or Lancaster Oxfam Bookshop (Penney Street) at 3pm on Friday 15th July
or  at Bury Library at 7.30pm on the 18th July for the Bury Library Literary Salon
or Bolton Waterstone's at 5pm on Thursday 28th July
Bye for now. I am booked for a very important engagement with a cup of tea and a piece of shortbread. Can't be late for that.