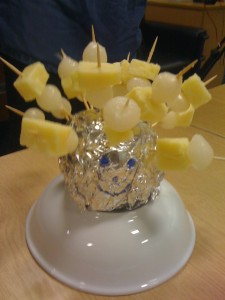 Most of the time being a writer involves hunching over a rickety desk, sending the odd invoice, worrying about receipts and lots of reading. Then there's the teaching, which involves all that, and then some marking and some talking and lots of replying to emails. None of this is very exciting to anyone other than me, I am sure.
This week has been different, obviously. There was the telly thing, which I still haven't seen yet, but which evidently one or two of you liked. And the telly thing temporarily put A Kind of Intimacy into the Amazon Bestseller Charts, which was unexpected and very nice. And on top of that I have heard that French rights to A Kind of Intimacy have just been sold. Which is also very nice.
Other new things about this week include some changes round here. First – a new page about Cold Light on this website. I get asked a fair bit about my writing process, how I do drafts, whether I type or handwrite and so on. I thought a sneak into my dark box of drafts might be interesting to some of you. The front page has had a bit of a spit and polish too, but isn't quite finished yet.
I've been overwhelmed by all the messages you have been sending me and all the new visitors to my blog. Hello and thank you. I've been a bit crap about doing phone and emails but will be catching up soon. Promise.
P.S The picture is the actual cheese and pickled hedgehog that the kind people at the Culture Show made and brought in a cool box to UCLAN all the way from London. I was allowed to take it home and I kept it on my desk until it went all manky.