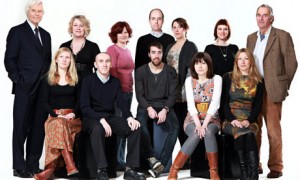 Sadly for you I am appearing on the telly this Saturday night – thus ruining yet another weekend for you all with my relentless attention-seeking.
John Mullan along with a panel of judges read 57 novels published in the last two years, and between them they chose what they thought were the twelve most interesting. A Kind of Intimacy was one of the twelve.
You'll disagree and come up with your own best and worst lists, of course – and I think that's a good thing. I'm interested in what conclusions the panel of judges drew about where contemporary British literature is headed. Down the pan, according to some, I am sure.
Just in case you can bring yourself, the Guardian ran a piece about the Culture Show Special here. The show itself will be running on BBC 2 at 9pm this Saturday night.