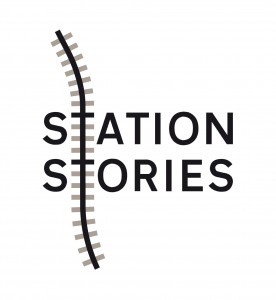 Here I blogged about my difficulty in finding a story for the Station Stories project – the performance date fast approaching. Your own Station Stories choo-chooed in and, eventually, mine arrived too. It was midnight the night before I needed to report back to the group I am collaborating and performing with – but just in time is better than late or not at all.Thanks for the inspiration. You were all Top Bananas.
Here's a little bit more about how we're going to perform the stories written for the project – from the Manchester Literature Festival website:
Audiences are linked to the writers' microphones by headsets using wireless technology, making the event unobtrusive and ensuring the audience hear every single word, whilst still experiencing the live ambience of the location. A musician accompanies the writers and improvises music using sampled live sounds from the station, manipulating these sounds and playing them into the audience's headsets between and underneath the text. The writers interact with passing members of the public who may be unaware that a performance is taking place.
Station stories will explore the day-to-day life of the station – its platforms, its workers, the journeys people take, the waiting, the encounters, the thrill, the loneliness, the joy. It will express the peculiar, unique qualities of this marginal, in-between world, where anything can happen and often does.


We've all chosen the part of the station where our stories are set. We've met the sound technician, Rory and the musician, Dave, that will be working with us. We've discussed space, movement, sound and themes. We've wandered around the station (and I deserve a special medal for my wandering, as I did it while carrying McTiny and sporting a fat lip from where he slapped me in the face with a heavy duty rattle…)
My story is going to contain photographs, shoes and a mad dash to platform ten (I think). I'm not going to say any more, but if you want to see me and the others then book your tickets soon – we're doing three performances per day between the 19th and the 21st of May.
Choo Choo!