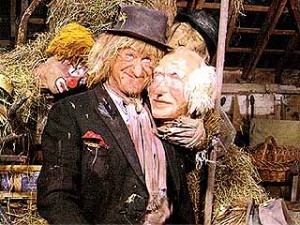 I've blogged before, with varying quantities of tantrum and self pity, about the aspects of the writing life that I feel less comfy with, less equipped to handle, less likely to pull off with success. Somehow in that post I got onto talking about gin and Worzel Gummidge. Getting pissed. Putting a pretend head on. Coping strategies.
This past couple of weeks have been tough ones for doing things that I don't particularly like doing. It seems relevant here to mention that one of several recurring dreams I have (the ones that are not about seagulls or monkey puzzle trees or balls of unravelling yellow wool) involves my mind replaying the most terrifying parts of The Return To Oz over and over again. All  night. Heads. Shouting heads. I have been having dreams like this, this month. A ton of them.
Mr. is brilliant, largely ignoring me, or muttering with unconcealed scorn: 'You were like this the last time you had a book out, you know,' as if writing a book were no more important than any of the other hundreds of tasks we do every day. Which is isn't. It does make it easier. As does the fact that this urge to get drunk and decapitate myself might be a pattern, even if it is one I am not yet aware of.
I like to think some of you find this blog useful – writers and writers in the making. So it is almost a public service announcement for me to say yes, I am lucky and this is a good life. We are together and healthy and I get to do the job I always wanted to do.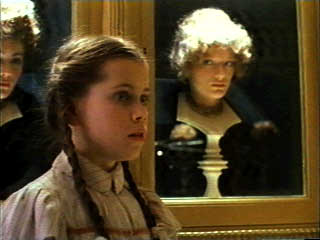 But. But. It is also contains bits of work that aren't exactly my cup of tea. That leave me frazzled and anxious and teary. And I don't yet have any advice for myself or for other people on how to deal with that.
Which is lucky, because I am friends with lots of writers and when I don't have Tips, they often do. If you are, like me an incurable attention seeker who is horrified at the thought of being Looked At, see Emma Darwin's blog for lists and suggestions on coping with the horror of publicity.