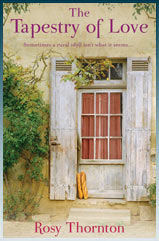 Planners v Pantsers
Writers, I have discovered, are either 'planners' or 'pantsers' (who write by the seat of their pants), or some combination of the two. For myself, I have always been a pantser.
I always used to mumble and apologise for not having a plan, until I heard the wonderful Ali Smith on the radio one day, saying that she doesn't plan her books but is an 'intuitive writer'. Now I hold my head high, and toss my hair artistically. 'I'm an intuitive writer,' I say – which sounds so much better than, 'I just muddle along.'
My process – as with most pantsers, I imagine – is to conceive at the outset a small group of characters and an initial situation of conflict. Both the characters and the story then develop as I write.
In terms of characters, these will necessarily be very shadowy in the early stages. I have never understood how anyone could sit down and fill in one of those pro forma character outlines before they begin to write. (What is your character's birth sign? Most treasured childhood memory? Favourite kind of cheese?) How can I know these people before I've written the book?
At the beginning they tend to be endowed with one or two salient characteristics to fix them in my mind – much as, when we meet new people, we tend to notice one or two key things about them. Perhaps they remind us slightly of someone we know, perhaps we even assign them in our mind to a 'type'; but as we get to know them better, as we watch them think and speak and act in different situations, more depth and individuality is gradually revealed. It's exactly the same for me with characters in my books: I get to know them more intimately by placing them in situations on the page and seeing how they respond. I become acquainted with them just as I become acquainted with people in real life.
The development of story is never quite as simple. Plot and structure are not my strong suit, to say the least! But when it is going well, the story gathers its own momentum as I write. I find that, for me, writing a book replicates very closely the imaginative process which accompanies reading one. You know how, when you are reading a good book, and you finish a chapter and lay it down, your mind is filled with possibilities? The characters are alive in your head, still talking and acting, and your mind leaps ahead to the many possible 'what nexts'?
Well, that is exactly how it is for me with writing. As a chapter or scene nears its conclusion, my mind is sparking with ideas for the next scene. There may be occasional flashes of longer term insight – sudden images of later possible big events, possible endings – just as happens when you are reading a book. But mostly my mind – conscious or unconscious – is busy only with the immediate story, and the immediate what-happens-next.
It makes the process of writing into something of a rollercoaster ride – a journey without a map, which unrolls as a series of discoveries. At any one time I am either rushing to the end a scene on the downhill slide, because it has unfolded in my mind and I am desperate to get it down, or else I'm slowing on the uphill slope because a new scene has suggested itself, but only grindingly, tentatively to begin with, as I feel my way into this new segment of action and interaction… and then the next piece of track opens up clearly and I gather speed again, throwing myself into the scene and rushing on again towards its end.
Writing to a plan works well, I know, for many, many authors. And there must be something more safe and reassuring about it, knowing where your path leads, seeing it all mapped out. It may well lead to more consistent results. But I love my rollercoaster voyage of discovery and I wouldn't change it for the world.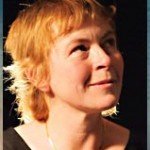 Rosy Thornton writes contemporary women's fiction. Her latest novel, THE TAPESTRY OF LOVE (Headline Review), was published in paperback in October. It tells the story of an Englishwoman who sells up her house in England and moves to a remote hamlet in the Cévennes mountains in France to start up in business as a seamstress and tapestry-maker.
Rosy is also a Fellow of Emmanuel College, Cambridge, where she teaches and writes on various aspects of law.
Find out more about Rosy and her work here.
This post is part of the Guest Tips Series, a collection of pieces of advice and personal experiences from writers who are not me. Bits of advice or ranting from writers who are me can be found here, in the Tips for Writers bit of the blog. If you fancy writing for me, you can find out a bit more about the hows and whys and wherefores here.