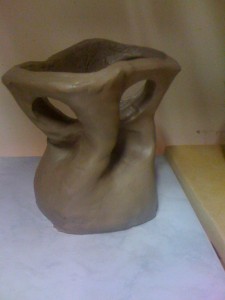 Ugly slab and pinch pots with blue slip.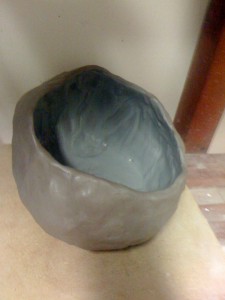 I made these last week. This week I will make some more and find out if these ones have survived the kiln.
There are new words to do with making pots. Like 'grog'.
Apparently the clay we use has very fine grog, making it suitable for throwing (using on a wheel) as well as manual work.
I have used the wheel before, but we won't be doing it in this class until week 4.
Using water and a sponge to smooth the thumbprints from the outside of your pots brings the grog to the surface and is considered cheating.