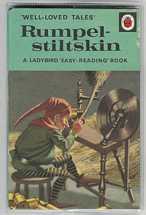 Very pleased to be back home safe from London and I did not get eaten by rats / suffocate on the tube because I didn't need to take a ride on it, which was a relief. So that's one of my current concerns ticked off the list.
I met all the folks at Sceptre – my new editor, and the marketing person, and foreign rights people, and lots of other people (it was a bit like speed dating, except I got to drink tea and look at book covers so better than speed dating) who were kind and enthusiastic and worked in really nice looking offices high up in a big glass building. I tried to get into the building by bouncing off the said glass, mistaking it for an open door – but only the extremely professional reception person saw me do that, and didn't mention it, so all is well there too.
It is all very exciting. Cold Light will be coming out in May 2011 which sounds like a long way away, but in publishing time is actually very near and there are a lot of jobs to do before then. I've already mentioned the cover – which is a secret and not finalised right now, but even the drafts (is that the right word?) look brilliant. I wanted something intriguing and dark and enigmatic and that's just what the preliminary covers look like. There's going to be a hardback and a paperback a little bit later and an audio book (this last one has me delirious with anticipation because I LOVE audio books – just not the ones that make me dream about seagulls) and I don't do outward signs of excitement very well so I'm not sure if it showed, but inside I was hopping about with glee.
I always associate the word 'glee' with Rumpelstiltskin. In the Ladybird book I had, I think he did a bit of glee, and then when she guessed his name, stamped his pointy foot so hard it went through the floor. Maybe it is hopping I associate with Rumelstiltskin. Hopping with anger. Hopping with glee. Well, I wasn't angry and I was hopping, but only inside. I didn't stamp on / through the floor. Not even when I walked into the glass door. Not even when, on the way back home, I paid £95 for some lukewarm undrinkable white wine on the train home. (I have VERY low standards when it comes to the quality of booze that I'm willing to pour down my neck, but all the same.)
Edits are going nicely, thank you. I'm now over the worst and into the realms of 'tweaking' after writing two new scenes, rewriting them a few (okay, loads of) times and choosing the best places for them in the book. So much of my process is trial and error that I'd be embarrassed to let you in on it. I have one chapter that I've fallen out with and am still trying to wrestle into submission – so have just turned it over to the wise eyes of the creative writing workshop I keep mentioning but forgetting to blog about properly. All the loose ends are coming together and I am confronting, again, just how poor my spelling can be when I'm typing quick (or slow). Looking forward to getting it off my desk because the ideas are coming thick and fast for novel number three. No title yet.